Fire Safe Occidental is a volunteer organization dedicated to promoting the safety of Occidental residents (that is, the area stretching from Camp Meeker on the north, Green Hill Road on the east, Freestone on the South, and Coleman Valley on the west.) Technically, Fire Safe Occidental encompasses the entire Occidental Community Services District (OCSD), plus Burl Lane.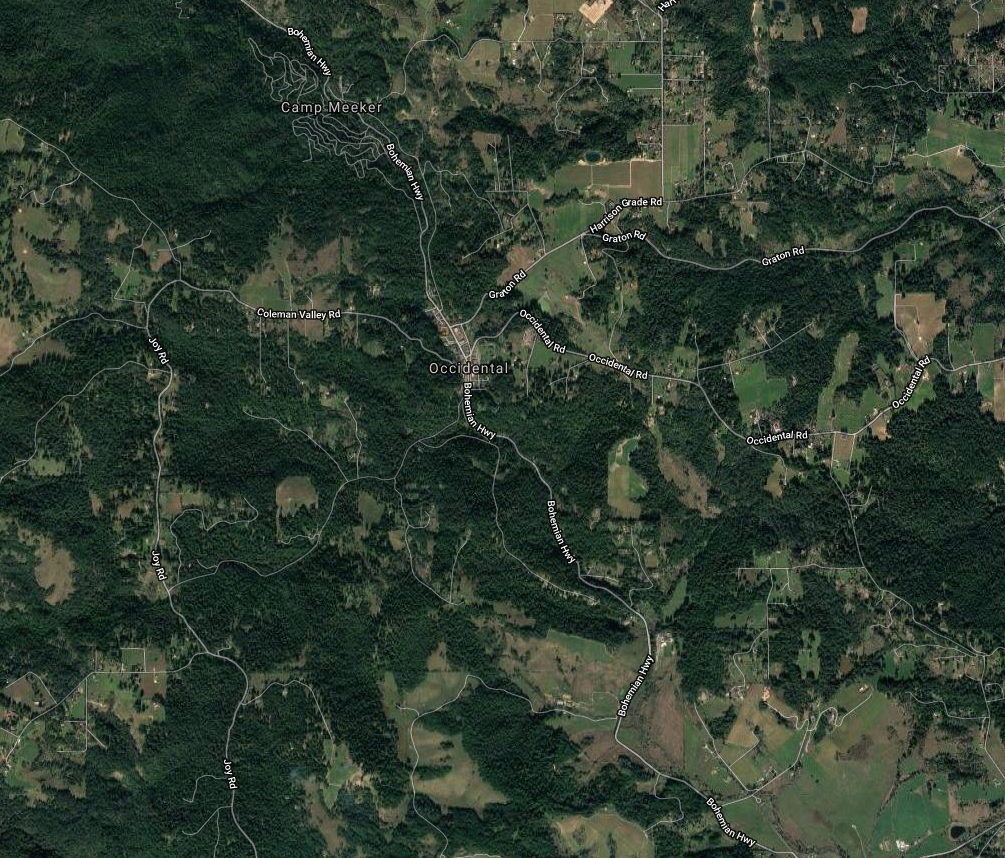 This is an early-stage volunteer organization with a 10-person steering committee.
Facebook link: https://www.facebook.com/FireSafeOccidental/
Next Event November 21st
We're having a celebratory "popup, potluck" to thank the Occidental Volunteer Fire Department — and all of you — for your work during the Kincade fire and evacuation.
This event will take place at the Occidental Center for the Arts, 3850 Doris Murphy Ct, Occidental, CA 95465, on Thursday November 21st from 5:30 PM to 8PM.
Join Us
Signup for our email list here: http://eepurl.com/gtAIq5
For more information contact info@firesafeoccidental.org
Useful documents: